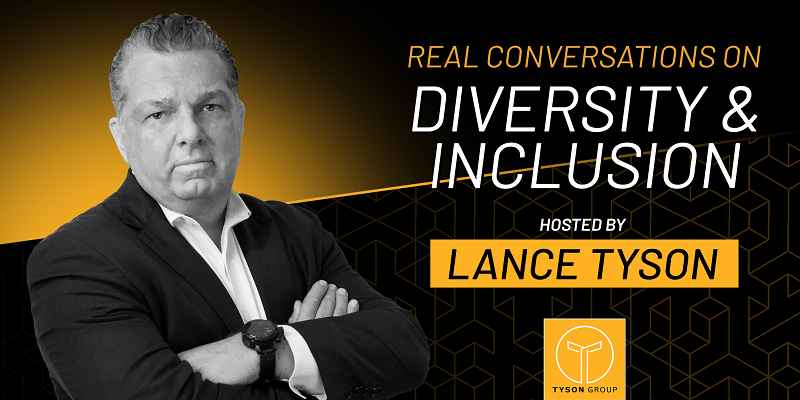 Real conversations on Diversity and Inclusion
One of the main reasons we, at Tyson Group are, in business is to develop people so that they can take their organizations and careers to the next level.
Unfortunately, there are members of our community who encounter more resistance than others while making the same or similar career journeys. As we reflected on the turbulent events of 2020, we wanted to do something that brought real issues to the forefront of discussion and would make a lasting impact on future generations of business professionals. As with everything in business, first step to resolving any challenge or issue is admitting it exists in the first place.
That being said, we assembled this limited series of interviews with two goals in mind:
To highlight the experiences of these leaders, enhance your own experiences, and help you reflect on how well you're doing as an inclusive leader who can reach beyond the boundaries associated with race, religion, gender, and culture.
Provide insight, advice, and wisdom for all people of color and gender who are working to move up the ranks at their companies and in their careers.
A lot of you may be struggling with some of the changes we are facing today. We hope that these interviews allow you to see your blind spots and give you some cognitive dissonance to make the necessary adjustments.
Below is a summary of sessions in this diversity and inclusion series:
---
---
There are many theoretical and academic programs on diversity and inclusion available. But before you embark down that route, listen to these interviews with industry leaders, hear their personal experiences, and learn how they overcame the challenges to make diversity and inclusion work for them.
Use the form here to sign in and review Real Conversations on Diversity and Inclusion hosted by Lance Tyson.